Production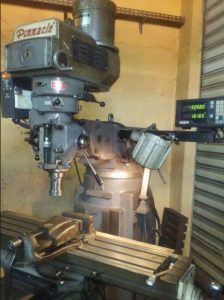 We have a complete machining and tooling department, which allows us to provide support and capacity in the development and production.
Our factory has high technology equipment such as machining centers of 3, 4 and 5 axes, CNC lathes, mechanical lathes, milling machines, waterjet cutting, plasma and laser, presses, bending machines, vulcanization presses and others.
A.C.Corrêa has hydraulic presses of 100, 150, 200 and 350 tons, eccentric presses, MIG welding system, TIG, MAG, Point, Projection, Oxyacetylene, plasma cutting machine with capacity to cut plates up to 6 meters and 30 mm . 6000w fiber optic laser cutting machine, waterjet cutting machine, milling machines, ovens and machining centers, as well as the full range of equipment required to design, develop, produce, assemble application in wagons, locomotives and permanent way.
In order to meet the global demands of its customers, A.C.Corrêa has a Logistics Department trained in foreign trade, responsible for the international logistics of products in several countries, having as main markets: USA, England, Bolivia, Argentina, Chile, Egypt and South Africa.